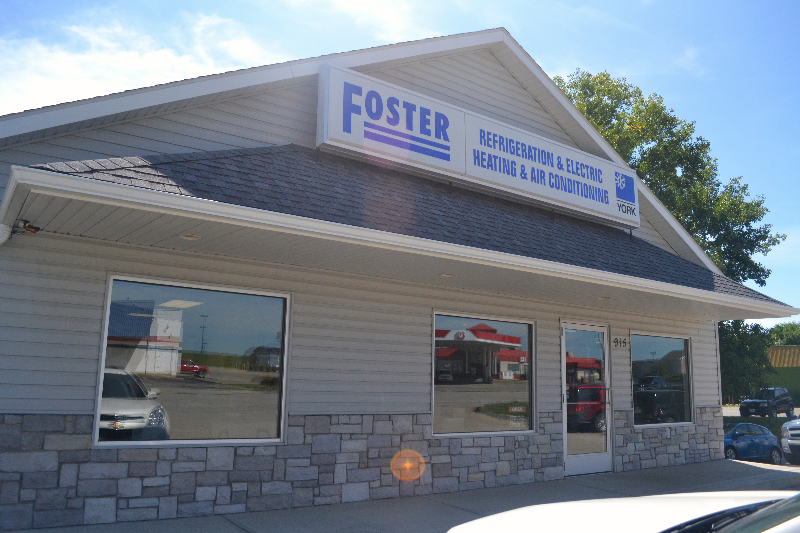 Foster Heating and Air Conditioning, with a staff of 24 employees, provides service to 13 counties in North Missouri.
The top priority and goal of Foster Heating and Air Conditioning is to always give our customers quality installations with dependable service at a fair and competitive price to all.
Our services include: installing and servicing all brands of residential gas furnaces, air conditioners, heat pumps, ground source heat pumps, hydronic heating, and boilers for all your heating and air conditioning comfort needs. We also specialize in fabrication and duct work. Along with these services we also provide commercial and industrial refrigeration, heating, air conditioning, and food service.